Miami University Regionals are regional, community-based campuses of Miami University, a highly-regarded public university with a national reputation. With affordable tuition and a flexible class schedule, Miami Regionals offers a world-renowned liberal arts foundation with state-of-the-art applied learning. Regional locations include Miami Hamilton, Miami Middletown, and the Voice of America Learning Center (VOALC) in West Chester.
Miami University Regionals is also the home of the Miami University's College of Liberal Arts and Applied Sciences which provides open access for diverse learners to high-quality applied education grounded in the liberal arts.
Miami Regionals' Department of Engineering Technology (ENT) offers Associates Degree programs in Mechanical and Electrical & Computer Engineering Technology, and Bachelors of Applied Science Programs in Mechanical, Electrical and Computer, Electromechanical and Robotics Engineering Technology.
ENT is committed to providing quality education in engineering. Flexible course scheduling allows many of students to work full time. In addition to offering classes in Hamilton and Middletown, ENT's Distance Learning program delivers courses to students in various community and technical colleges in Ohio.
Miami University Regionals are accredited by The Higher Learning Commission and are members of the North Central Association. Five Engineering Technology programs are accredited by ABET, the Engineering Accreditation Commission.
Manufacturing Programs
The Miami University Manufacturing Foundation Certificate is a state-wide program that prepares students for entry-level positions in the high demand field of Manufacturing. The Manufacturing Foundation Certificate is supported by the Ohio Engineering Technology Educators Association and the Ohio Manufacturers' Association. This curriculum consists of 18-20 credit-hour coursework that prepares students for entry level positions in industry and it is also effective preparation for additional education and training.
The Miami University Manufacturing Fundamental Microcredential consists of 9-credit-hours of technical coursework to provide students background in high demand fields of Manufacturing such as: CAD, materials in manufacturing, materials testing, and basic manufacturing fundamentals.
This program emphasizes courses in computer-aided drafting (CAD), computer-aided engineering analysis and design, computer-aided manufacturing (CAM), computer numerical control programming (CNC), and engineering mechanics. Courses include laboratory experiences working with modern materials-testing equipment; microcomputer-based engineering analysis software; CAD/CAM hardware and software; microprocessor-controlled robots; and a variety of engineering support software. Students develop the ability to analyze, synthesize, and solve technical problems. This program is accredited by the Engineering Technology Accreditation Commission of ABET.
The Engineering Technology baccalaureate degree (Mechanical Engineering Technology concentration) is a completion program for graduates of associate degree programs in mechanical engineering technology. The objective of this program is to allow students who possess an associate degree in this area to complete the bachelor degree in approximately the equivalent of two years of full-time work (64-70 semester hours). This program is accredited by the Engineering Technology Accreditation Commission of ABET.
Mechanical Engineering Technology focuses on the applied aspects of mechanical and thermal-fluid analysis of the components in mechanisms, machines, products, and systems. The program requires a thorough understanding of applied mathematics and the engineering sciences. Students will develop the essential skills needed to apply experimental and empirical techniques to the study of systems and the solution of problems. This knowledge is used to research concepts, apply modeling methods, simulate and test operating conditions and their impact on the designed systems, and synthesize different elements to obtain an optimum design of a specific product.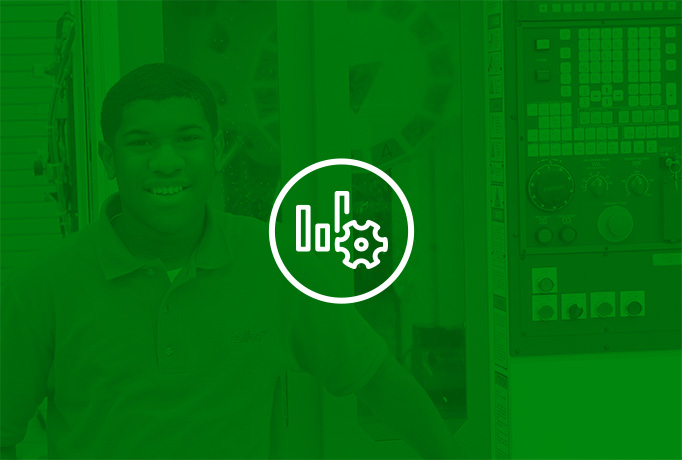 Miami University Regionals offer Internships and Work+. Internships (co-op) are paid experiences related to the student's major. The Career Services office runs the Internship program and also supports students in full time placement upon graduation. Work+ is an innovative program in which students work about 24 hours per week at a partner company. They are paid for this work and the employer also pays 100% of the student's tuition.