A Brief History of Great Oaks
In the late 1960s and early 1970s, there was growing concern too many young people were not prepared to enter the labor market. Ohio responded by creating vocational school districts, which ensured that young people would have a broad range of career options. By 1970, 22 school districts joined together to form the Hamilton County Joint Vocational School District.
As businesses needed more trained employees, government leaders came to Great Oaks. For example, the Secretaries of Transportation and Education selected Great Oaks to pilot a career pathway in transportation. Ohio Governor Voinovich called on Great Oaks to develop and implement a model to recruit and train workers for Airborne in Wilmington. Great Oaks' Project HIRE addressed the barriers to employment, which were often overlooked, and was widely replicated.
As the new century arrived, technology was shaping our lives as well as our educational system, and "Collaboration" and "career readiness" were the new buzz words, but for us they were always the foundation of a Great Oaks education.re often overlooked, and was widely replicated.
With increased demands for educational reform, Great Oaks became a model for career and college preparation and subsequently led a regional collaborative to incorporate 21st century skills in classrooms. Our students had laptops and teachers used smart boards. We renovated our campuses to offer students state-of-the-art labs and an environment that was welcoming and accessible. Through these decades, we have altered what we teach and how we groom our students for the challenges of an ever-evolving world.
In conclusion, one constant has remained–to prepare successful students for a world that never has and never will stand still.
Our Purpose
We are Great Oaks—the first choice in providing innovative career training to empower individuals and communities.
All associates work together to:
Prepare and support all learners to successfully enter, compete and advance in their educational and career paths.
Create an environment and provide resources that meet the evolving needs of learners, industry and our communities.
Our Values
Honesty, Trust, Respect, Quality, Equity
Manufacturing Programs / Earn & Learn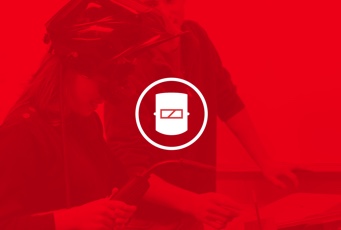 CNC Manufacturing
Electro-mechanical Maintenance Technology
Welding Technician